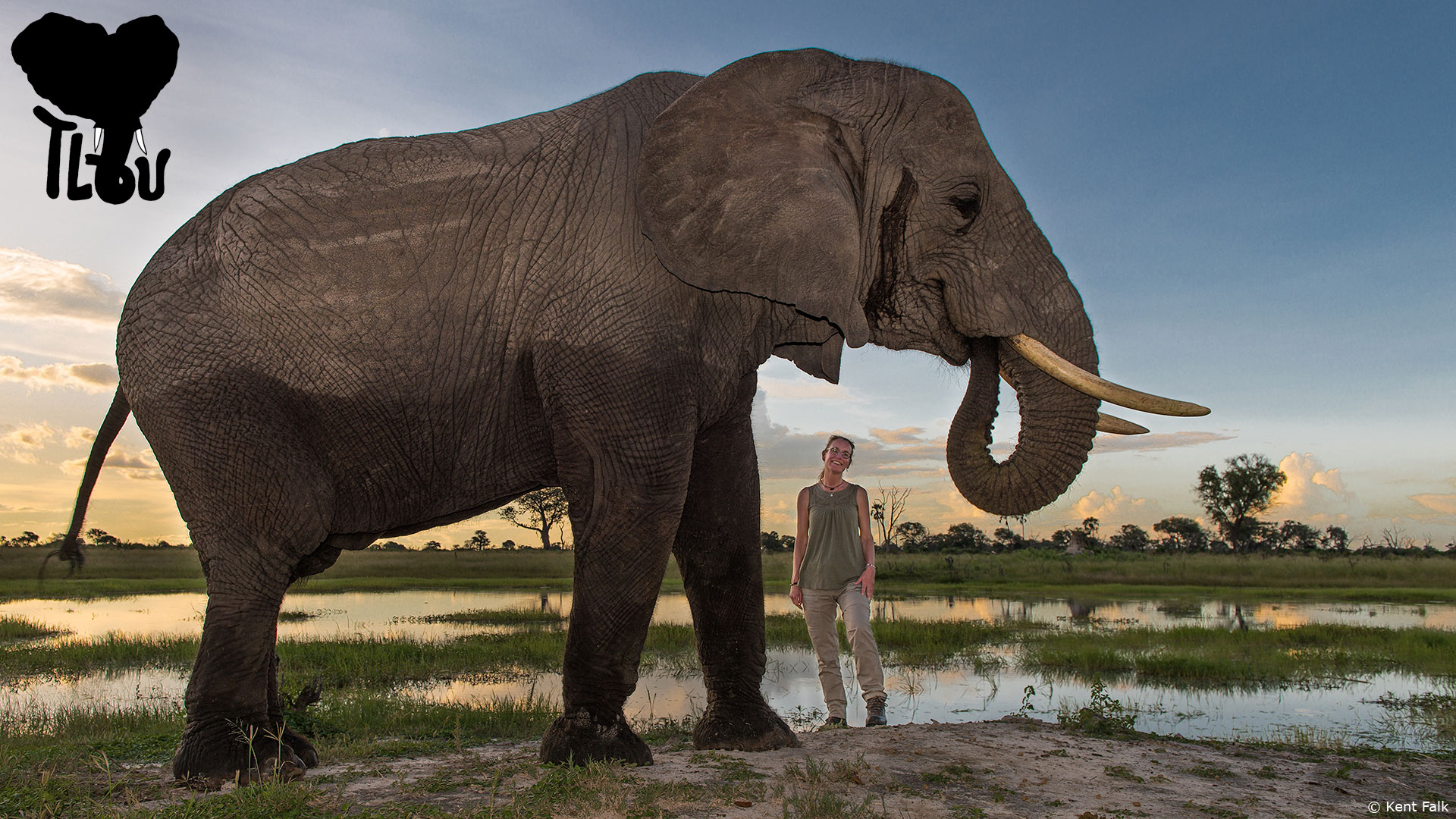 I walk with the Elephants in the Now with all of You who wish to live in true connection in expanding consciousness.
What I did not know was that I was the one who had the key to my freedom. That we are all the owners of our own very unique key to our Self!
I lived in constant worry, something I was not aware of. I was afraid of not being good enough and worried about what others believed and thought about me. Afraid to fail as well as to succeed, and the space in between was not large. I did everything to belong and fit in. Everything I experienced that was not okay to feel, think and do, I pushed away and hid deep inside. And I created a facade, a facade built by letting others define me. I was not aware of all this that was going on, and had been going on, throughout my life. But what was the hidden continued to live, in my subconscious. And it controlled me, without me understanding it. It created my reality, how I lived and perceived the world. It coloured all my meetings and relationships on all levels. I was ashamed of so much, ultimately of who I was. I compared and valued myself, and most of the time the verdict did not turn out well and then my inner critic began to hit me and others. So many unconscious assumptions and beliefs that guided me. I who thought I made conscious choices based on the fact that I tried to think in advance how everything would be. Today I am grateful for all this, because it took me on the journey of Life, a journey without end.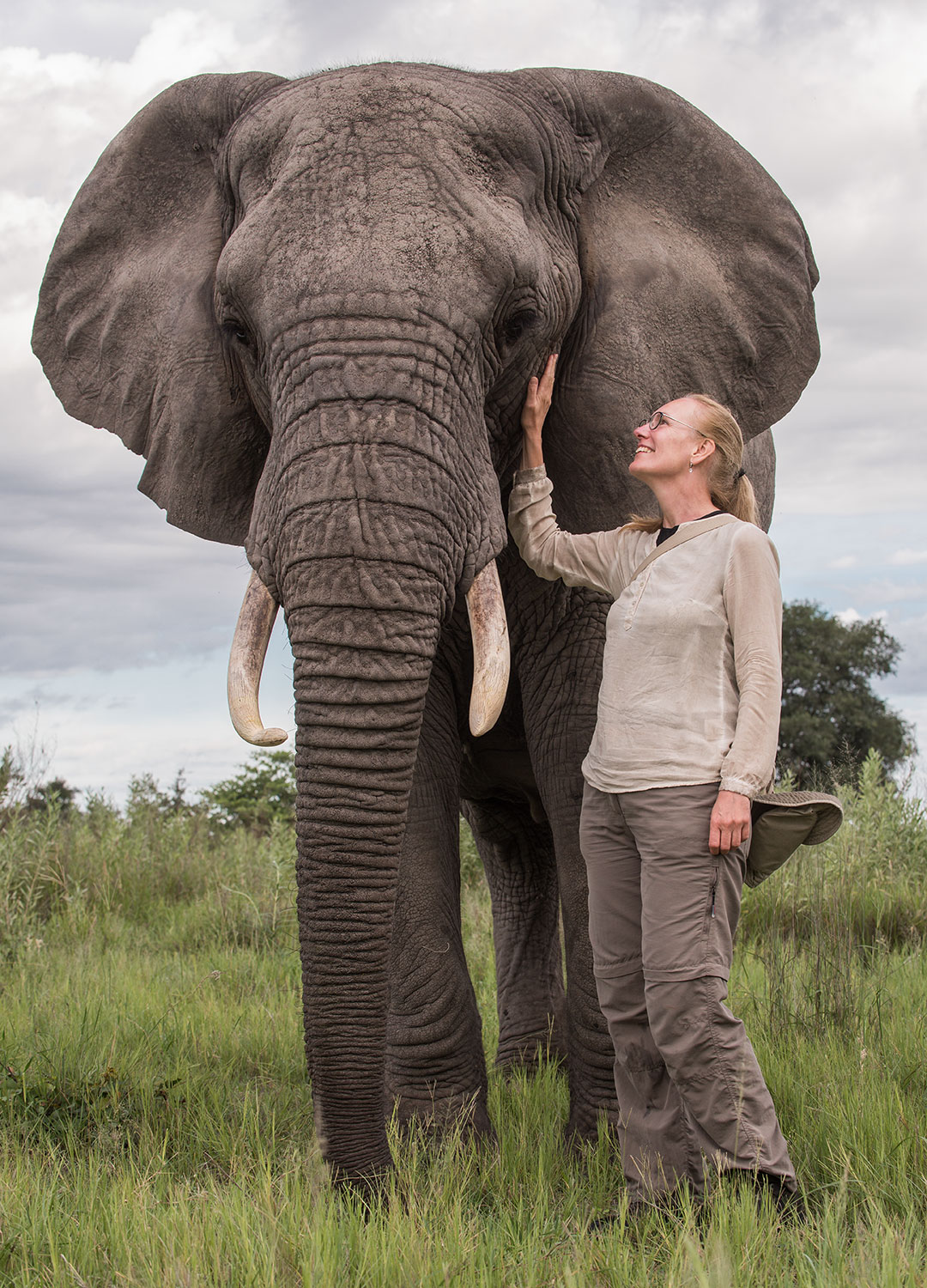 But I needed to get very far away from my "home", literally as well as figuratively, before the walk back to "Who Am I?!" started and to the freedom that comes with this journey. The outer journey took me to Botswana and to the African Elephants. On a walk with the elephants, I experienced freedom for the first time. The freedom in the Now, in just being who I am, beyond all attributes. In the company of the elephants, I came in connection with my authentic Self and Love. The elephants love me just as I am, in my origin. Now I understand that the love and trust the elephants share made my wall of defense burst open right there and then, and the soul got the chance she had been waiting for so long. When I left the elephants I cried, for the first time. The tears just flowed and I, who had always been able to stop them, could no longer. I hided them behind my sunglasses still sensitive to show them openly. Today I know that it was the soul that cried for us, we were now on our way home. It was tears of joy and gratitude. From the elephants I received a fantastic gift, a new memory in my body of how it feels to be whole and loved. What I did not remember there and then, was that the soul and the elephants had entered a covenant long ago. Now we started the walk, a walk that goes on forever.
The more conscious journey into my inner world started with various leadership trainings such as UGL (development group leader); FUGL, the Volvo Group's one-year training as a functional leader. Educations that aroused my interest in learning me more about how we humans relate. The journey also took place individually via various forms of body therapies and psychosynthesis therapy. Which I started with when my body started to signal, and I did not understand what was happening. Now I know that it was my soul that also through the body tried to tell me about the life I lived, that it was not my truth I lived. After several years in therapy, I took the step to train in psychosynthesis, and after three years of training I was certified in internal and external leadership at the Institute of Psychosynthesis. Today I understand that it was my soul that so ingeniously guided me forward. Psychosynthesis is a form of psychology that also includes the transpersonal perspective, something I did not attach any intention to then, as the spiritual perspective was an area of taboo for me.
At that time, I was still largely controlled by the conviction that it was academic merits that counted, with two master's degrees already in my luggage, I began to study psychology at the University of Gothenburg. This resulted in a bachelor's degree. But my psychosynthesis studies had opened the door to more perspectives. So, in parallel with my work as an internal auditor and the psychology studies, I attended a one-year development program in Trauma, Energy Work and Reconstructive. The result was not only a certificate from Humansky, the Institute for Trauma and Reconstructive, but it was now that I really reconnected with the body, which transformed me deeply.
The journey from living in and from the head, the mind, to feeling the body from the "inside" and feeling the life energy that vibrates is magical and life-changing. I needed to come "home" to my physical body to fully experience my emotional body and thus gain access to all emotions. Emotions that together with the body and soul are so important in guiding me to a healthy and joyful life in freedom. This inner journey is the way to release what I have pushed aside in my subconscious for so many years. The hidden had "settled" in the body as blockages and created various symptoms, with names such as IBS, anxiety, lack of trust, poor self-esteem etc. Today I know that it is energy work that releases the blockages, by acting in "all" our bodies, physical, mental, emotional and spiritual. I then come in contact with my authentic Self, home to my origin and to accept all parts of myself. Today I feel a deep gratitude and understanding for all these parts of me that I had to hide to survive in the past. Now that I dare to face my fears that I did not dare to feel, they show me the most beautiful gifts I could never dream of. I realize that thanks to the fact that as a child I had my trust broken, today I know what trust is. And I know what contact and connection is because I experienced a problematic connection as a child. The paradoxes of life are so beautiful. Now I love my parents for just the amazing parents they were to me. They were also human beings with their own baggage of different gifts. And I am deeply grateful for life that gives me this opportunity to expand consciousness and experience how life changes once I say YES to Life, True Self, Soul, and Love.
As trust in life expands, Life also meets me and helps me. For me who did not had trust but lived with the conviction that I have to manage myself, my work was the most important. It was the livelihood that enabled me to survive, I thought. Life showed me how wrong I was. Thanks to a reorganization within Förvaltnings AB Framtiden, where I worked as an internal auditor, I lost my job. The internal audit function, which was me, was erased. Life in all its grandeur gave me this gift at the same time as I had a journey planned to the elephants. Encounters during this journey completely changed my life and I came back with the understanding. "I cannot just live for my journeys to the physical elephants, and the rest of the year 'just survive' and save for the journeys." "Life is what is going on Here And Now", and the realization that the elephants and I are walking in this Now. The courage to really close the door to "the old life" to "Framtiden (The Future)" and the life as an auditor arose from my trust in and to Life.
Today I know that it is no coincidence that for so many years I worked as a controller and auditor, both as an external auditor at KPMG and as an internal auditor at AB Volvo and Framtiden. I became an expert in governance, management, and control. What I tried to control, life, I made my profession. My experience of trust made me write about trust and internal control in my thesis at the Department of Psychology at the University of Gothenburg. It is easy to read and write about trust, but to truly experience trust, not just intellectually, is a completely different matter. There are many scientific definitions of what trust is and many of them point to the importance of daring to show our vulnerability. And, it cannot be done through the intellect. To really dare to face and stand in my own truth was, and is, a long journey and for me a prerequisite to get in connection, with my Self, and then with others and build trust from a completely new map… Welcome to read my thesis "Trust is the foundation of everything" but if you want to experience what trust and control is, welcome to walk with me and the elephants, to take you to your own experience of trust. And now I have a completely different perspective on what control is and what we can control. It is our choice, what we allow to control us.
I am today active as a guide and inspirer, and invite humans to invest in themselves, for themselves, the Elephants and all life on Mother Earth. It is ourselves we can change, not others and the world, but by changing ourselves and live our truth in connection, we change others, and the world. I am deeply grateful to the elephants who resurrected in me something that was so deeply hidden within me, the power and love we all have.
We all have the key, and the choice is ours if we want to open the door to expand consciousness, more and more. It changes our reality by knowing that we are all living in the ever-present moment and it is in this Now we are creating our future.