The elephants took me out into the river, the unknown, to get to the source of all life!
During my walk I have met and meet different creatures who all have something to tell me. About themselves, me, us, and the world. In the past, I did not really listen and often missed what was actually conveyed. I heard the words and saw the visible, what my five senses told me. Or more correctly, to varying degrees what the senses told me. To me, the dominant senses were sight and then hearing. I barely listened to my body at all. During the examination day for the training "Internal and External Leadership", the words came to me, which became my "statement" at the examination, words conveyed by the Elephants. They said to me "Listen… in every heartbeat is truth"
Below we share what our friends, that we encountered on our walks, told and showed us. Welcome to meet and open up for whoever tells you about Life and Love that we are here to live when we open our hearts…
We love each other … and show it …
The elephants know to show their emotions, in many different ways …
Together with the elephants, all emotions are welcome, appreciated and they flow freely. The elephants know that the body carries and remembers what I once could not handle and suppressed, e.g. grief, anger and fear. In contact with the elephants I came in contact with myself, and the tears began to flow, healing tears, of sorrow but also of joy and love. I who have been so afraid to cry, now came the tears, and the fear to show my vulnerability releases its grip on me. Grateful that the elephants show me the way to let go and trust the wisdom of the body. The freedom when old blocked emotions begin to flow and the body starts to vibrate of life is magical.
What a wonderful shadow…
Imagine that for so long I was afraid of my own shadow … what was hidden in and by it. Today I know that as long as I was not familiar with the shadow, it controlled and ruled me, unconsciously. The paradox is that the shadow both hid and contained what I longed for and was most afraid of, Love.
The elephants know that everyone is responsible for their own shadow, but that they can help each other to see it and to dare to take the step and emerge from the shadow. We are born to walk with our shadow but not in each other's.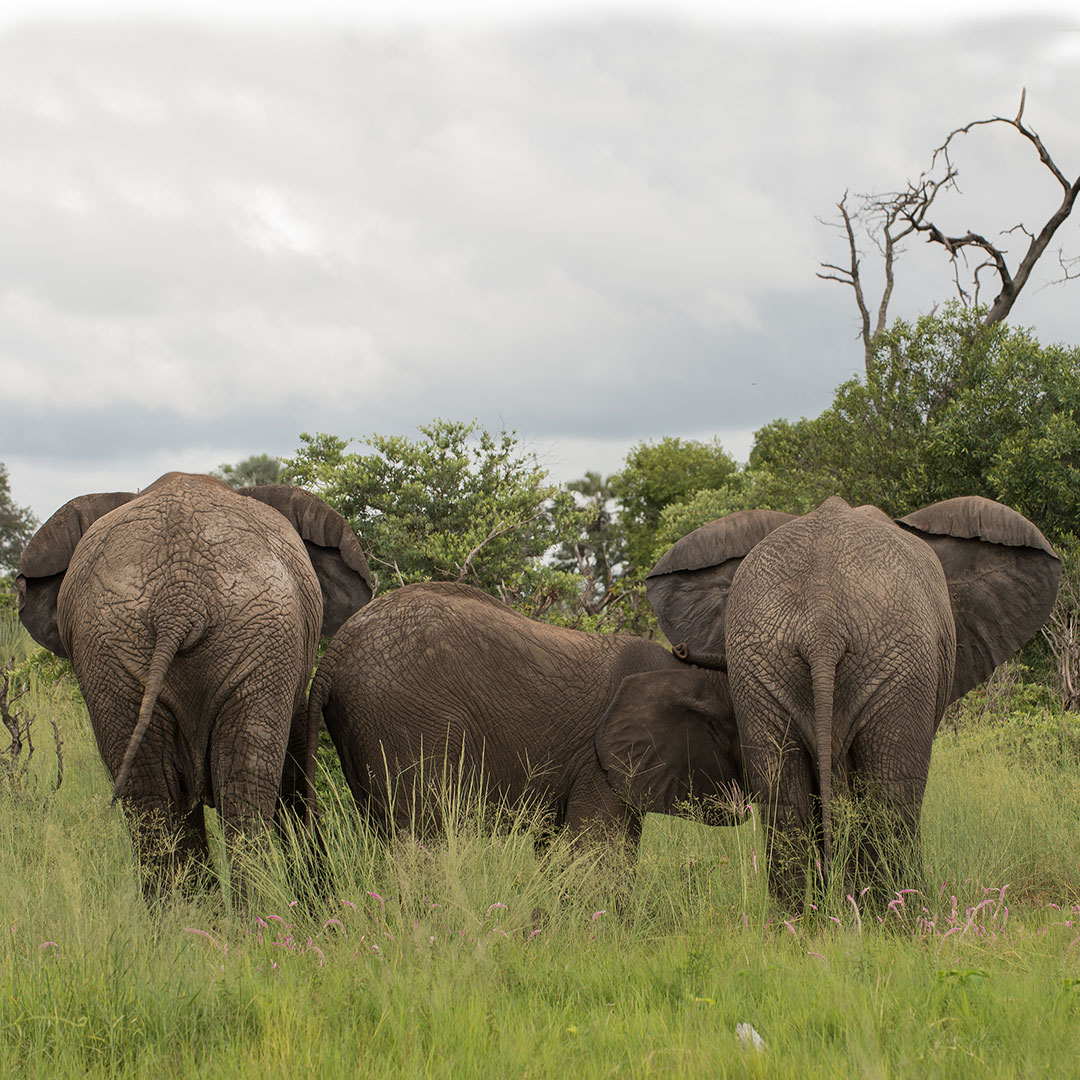 It is never too late to let go and grow up…
Although it is safe and comfortable to stay with "mum", sooner or later it will be time to step out into life and explore your own path. If we are lucky, we have a supportive "mother" who pushes us out into life but who for a while lets us come home again to recharge some energy to take new steps out again, to more freeedom.